One of my favorite reviewers, Elisa Rolle, has been working very hard to narrow down a huge number of good reads to a small handful of really outstanding stories, distracting us along the way with the cover contest. (WOW did I love looking at some of those covers every time I went to vote.) Results are in.
The entire list of winners is
here at Elisa's LJ blog
but I hope she won't mind the signal boost. Because there are three categories that are really close to my heart.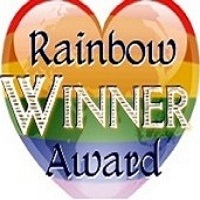 Best Gay Contemporary Romance:
http://elisa-rolle.livejournal.com/1188344.html
1) Sloan Parker - More
2) Marie Sexton - Strawberries for Dessert
3) Eden Winters - The Wish
And if you click on that link at Elisa's, you'll Eden's other book, The Angel of Thirteenth Street, was Honorable Mention in this same category, so two books in the top ten!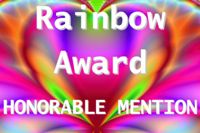 And some other serious favorites have also been honored: Ruth Sims' Counterpoint: Dylan's Story made the top ten for Best Gay Historical Romance, see the
entire list here.
And if Eden hadn't already cleaned up one category, her novel Duet made the top ten for Best Gay Paranormal/Horror, which may be as close as you can come to characterizing a book this unique.
The whole list is here.
Allessia Brio picked up an honor as the cover artist for Angel of Thirteenth Street, too, more reason to celebrate! You guys have to see this. Hardly ever see such a good fit with cover and story, too, so congrats, Allessia!
So why is a reviewer getting all excited about all this? First off, I'm so new to being a reviewer that I'm just happy that someone else agreed with me! I reviewed Duet not long ago and, and I've read almost all of her other work and loved it, whether or not I reviewed. Ruth Sims' short story is wonderful, too, and Counterpoint is burning a hole in my hard drive on the TBR list.
And second, Eden and Ruth both took the time to say a kind word or two to someone they don't even know, because I (and Pam) opened my mouth about what I'd read. So I'm all excited that something good happened to two sweet people.
As Eden said, "I'm jumping up and down, and that could be dangerous for a woman my age!"
Ladies, I'm jumping with you.
(And my TBB list just expanded by about 42 books.)